Modified Bomber
$

135.00 Sold Out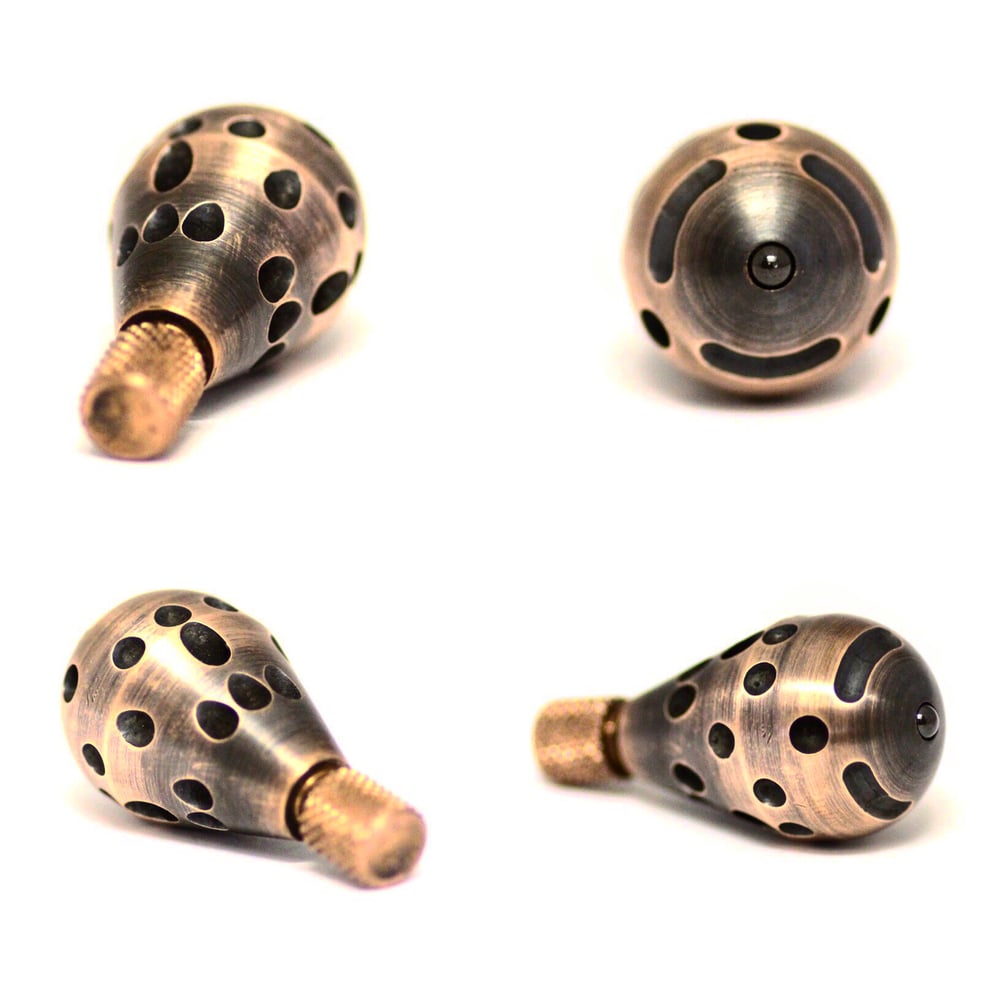 Special Edition Modified Bomber Bomber
"The Perfect EDC Top"
.75 Full Copper Bomber
.125 Black Ceramic Bearing
Full Beadblasted Finish
Averages 5:30 Spin time
Special Edition Specs :
- Sides
-Copper Highlighted Cuts
-Stamped on the top of the stem
All my tops Sold at mountain Tops custom made to order . These Are a limited run , There will be a limited number sold and they will come numbered on the card.
The Bomber Style is one of our favorite tops at Mountain Tops EDC ! A few have asked why we call it "The Perfect EDC Top". Let us explain.
-Unlike most other EDC tops, this one is .75" , Being that size makes it easier to conceal away or fit in the jacket pocket ,pants pocket, or even the coin pocket!
-Smooth Edges , This whole top is made with smooth Edges. Nothing to scratch your other EDC gear , knives , flashlights . It Rides easy in the pocket against the body bearing down due to the weight in the bottom.
-It's Fun to Spin ! All of the tops we make are fun to spin but just the look and feel of this one brings out the kid in us. It's built to last and be carried everyday and to be USED. I carry one my self everyday.
-Strength. Its not built for speed , or for time. It was built to be a user. This tops design makes it very strong, we have tested these by throwing them across the room , dropping them on the floor , anything it could encounter on a day to day carry with you. Its always still spinning at the end of the day! and even though its built for strength and usability , it still ends the day with an excellent spin time.
-It's Easy to spin, friends and family love spinning this top , we bring one out to dinner , going to friends houses , or out to the bar, everyone gets a kick out of it and the way it spins !
Share